Healing Crystals have captured the fascination and belief of many individuals seeking alternative methods for well-being. These mesmerizing gemstones are believed to possess unique energy properties that can promote physical, emotional, and spiritual healing. Dating back centuries, different cultures and civilizations have revered and utilized these natural wonders for their mystical powers. As we delve into the enchanting world of healing crystals, we will explore their origins, the beliefs surrounding their healing abilities, and the various ways in which they can be incorporated into our lives. So, let's embark on this enlightening journey and unlock the secrets behind the captivating allure of healing crystals.
Types of Healing Crystals
In the world of healing crystals, a wide variety of gemstones and minerals are believed to possess unique properties that can aid in physical, emotional, and spiritual healing. Here, we explore three popular types of healing crystals that are treasured for their individual strengths and energies.
Amethyst: Known for its soothing and calming properties, amethyst is a purple-colored crystal that is often associated with spirituality and inner peace. It is believed to help alleviate stress, anxiety, and insomnia, promoting relaxation and tranquility. Amethyst is also thought to enhance spiritual awareness and intuition, making it a popular choice for meditation and spiritual practices.

Rose Quartz: With its gentle pink hue, rose quartz is often referred to as the crystal of love and compassion. It is believed to open the heart chakra, promoting emotional healing and forgiveness. Rose quartz is said to attract love, both in relationships and self-love, and is often used to enhance feelings of compassion, kindness, and harmony. This crystal is also thought to help heal emotional wounds and release negative emotions.

Clear Quartz: Clear quartz is a versatile crystal that is highly revered for its ability to amplify energy and intentions. It is often referred to as the "master healer" crystal as it is believed to enhance the properties of other crystals and balance the body's energy. Clear quartz is thought to aid in mental clarity and focus, promoting spiritual growth and enlightenment. It is also believed to cleanse and purify the energy around it, making it a popular choice for energy healing practices.
These three types of healing crystals are just a glimpse into the vast and diverse world of crystals and their potential healing properties. Each crystal has its own unique energy and purpose, and individuals may find different crystals resonate with them in varying ways. Exploring the world of healing crystals can be a fascinating journey of self-discovery and personal growth.
Benefits of Healing Crystals
Crystals have long been regarded as powerful tools for healing and spiritual growth. Their unique properties and energy vibrations offer a wide array of benefits for individuals seeking holistic wellness. Here are some of the remarkable advantages that healing crystals can provide: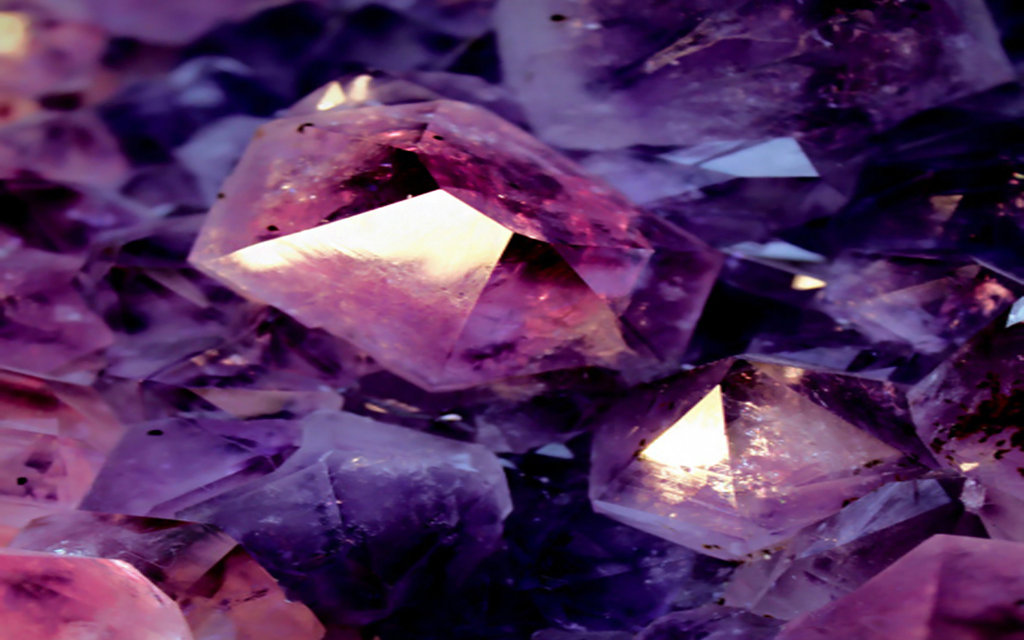 Enhanced Energy Flow: Healing crystals are believed to help balance and optimize the flow of energy within the body. By placing crystals on specific energy centers or wearing them as jewelry, individuals can experience a heightened sense of vitality and rejuvenation. These crystals can serve as conduits for positive energy, helping to remove blockages and promote a harmonious flow throughout the body.

Emotional Healing: Many healing crystals are associated with specific emotions and can aid in their healing and release. For instance, rose quartz is known for its ability to promote love, compassion, and emotional healing, while amethyst is believed to alleviate stress and anxiety. By using these crystals in meditation or carrying them throughout the day, individuals can experience a greater sense of emotional balance and inner peace.

Spiritual Growth and Intuition: Healing crystals are also valued for their ability to enhance spiritual growth and intuition. Crystals such as clear quartz and selenite are thought to amplify spiritual energy and strengthen one's connection to higher realms. These crystals can aid in deepening meditation practices and accessing higher levels of consciousness, allowing individuals to tap into their intuition and inner wisdom.
In conclusion, the benefits of healing crystals extend beyond their aesthetic appeal. These remarkable gems have the potential to promote energy flow, emotional healing, and spiritual growth. Integrating healing crystals into one's daily life can lead to a greater sense of well-being and a deeper connection to oneself and the world around them.
How to Use Healing Crystals
Incorporating healing crystals into your daily routine can provide numerous benefits for your overall well-being. Here are some simple ways to make the most of their mystical power:
Meditation and Intention: Find a quiet space where you can sit comfortably and hold the healing crystal in your hands. Close your eyes, take deep breaths, and focus your thoughts on the crystal. Set an intention for your meditation practice, allowing the crystal's energy to align with your goals. Visualize the crystal's healing properties infusing your mind, body, and spirit.

Crystal Placement: Place healing crystals strategically around your living or working space to create a harmonious environment. You can position them on your desk, near your bed, or on a shelf. Each crystal possesses unique properties, so consider the desired effects when selecting the appropriate ones for specific areas. Regularly cleanse and recharge the crystals to maintain their vibrational energy.

Crystal Jewelry: Wearing crystal jewelry not only adds a touch of elegance to your outfits but also allows you to carry their healing energy with you throughout the day. Choose a crystal that resonates with your intentions and wear it as a pendant, bracelet, or earrings. Keep in mind that different crystals have various meanings and effects, so select one that aligns with your goals or needs.
By incorporating these practices into your daily life, you can unlock the mystical power of healing crystals and experience their remarkable potential for personal transformation and well-being.